UBP Team
Universal Blower Pac's team includes engineers, service and production managers with years of experience in manufactured blower systems. Combine this with our top-notch shop family of certified welders, degreed painters and a foreman with over a decade of experience and you have one dynamic team that delivers.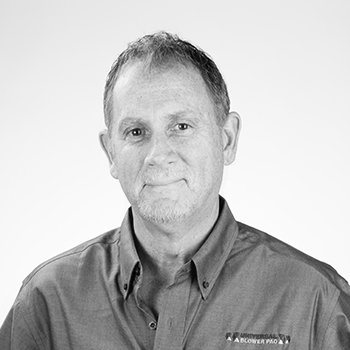 Mike Clelland
Service Manager
With 4 years of experience in UBP service, Mike feels he has seen most of the landmines out there.  Our first step as a company is to admit we are not perfect–no one is–but how we take care of the customer and fix the problem is what sets us apart. We stand behind our warranty because we are confident in our quality.  Mike's goal is to make UBP service the best in the industry.  Using his years of experience in service, Mike is striving to improve our service in our response time, solutions, and reporting back internally to keep problems from happening again.  He is expanding our capabilities to provide more service options for our clients from start-up to quarterly maintenance–straight from our factory or our expanding network of certified service representatives.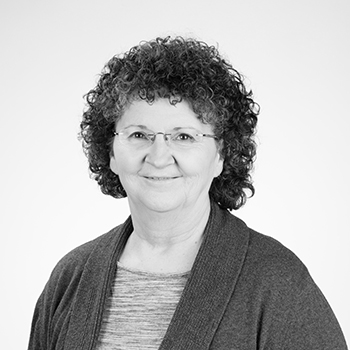 Barb Smith
Customer Advocate and Service Facilitator
E: bsmith@universalblowerpac.com
Barb has been with Universal Blower Pac for over 20 years and has been a part of customer facilitation for blower systems manufacturing since the beginning.  As we push to constantly improve our UBPcare strategy, we wanted to make sure our customers felt like that had a real insider completely dedicated to getting the information and answers they needed quickly and without hassle, and Barb's full-time role as the Customer Advocate became a dedicated position.  Her detailed knowledge of UBP and customer service assist customers from the time the order is placed, ships out the door and is ready for start-up.  Barb works vigorously to provide bullet-proof ship dates that are mutually acceptable to both the client and UBP.  She is your one call person to help facilitate getting you the information you need when you need it.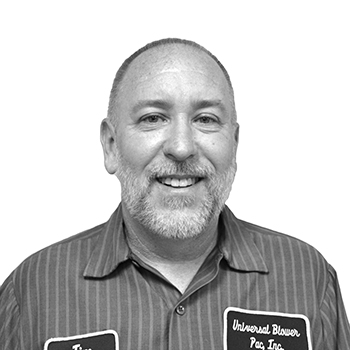 Jim Fisher
Technical Service Support Specialist
Jim joined UBP in 2014 and spends most of his time here in the shop, working in repair, but can also be found in the field on occasion for on-site repairs.  He maintains the extensive inventory of blowers and other parts for the shop is the go-to-guy for troubleshooting expertise.  Jim is also Gardner Denver Certified and authorized for repair.  He holds an associate degree in automotive technology from Lincoln Tech and studied Business at IUPUI.  As an ASE certified Master Auto Technician, his prior experience included owning and running both a tow and recovery service as well as a supply center for rebuildable automotive components for automotive remanufacturing.   Jim is naturally a great problem solver and has a very high mechanical aptitude which enables him to pin-point failures quickly and communicate solutions effectively to engineers and field service.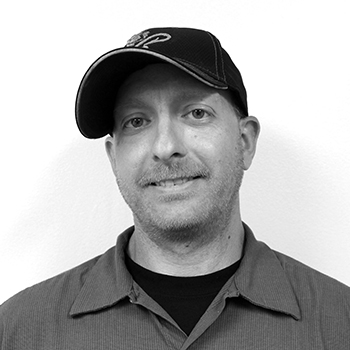 Josh Bailey
Production Manager
Josh has been an integral part of UBP production since 2002. Through the years, his role in manufacturing has guided improved processes to increase productivity, on-time delivery, and internal protocol to help provide consistent high-quality products for our clients. Josh began in UBP assembly as a certified welder and grew his skills to work on numerous details from start to finish, which helped develop his servant leadership style amongst the shop team. Josh says, "There is a real family environment in the shop. We just enjoy working together and take pride in the every product we produce." When not in the shop, you can find him out hunting and fishing or working on property maintenance for his relative's rental investments.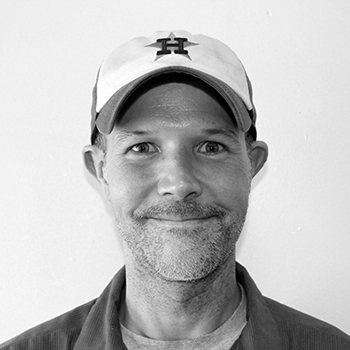 Jason Pope
Shop Foreman
Jason has over 20 years of experience in construction and manufacturing with major corporations across the country (even Alaska!). He carries both a Class B Pipefitter Certification and a Painting and Sandblasting Certification. He began with UBP in 2008 as an industrial painter and continued exercising his various skills in assembly processes by contributing to every day problem solving and overall coordination with the entire shop team. "I feel we all work hard here to accomplish our goals, and we have fun doing it," says Pope. Jason grew up in Surfside Beach, TX and is a self-proclaimed 'beach baby.' His athletic skills in both baseball and soccer translated to his love for always being active in manufacturing. He still seeks out fun on the water when possible and enjoys being outdoors with his wife and two children.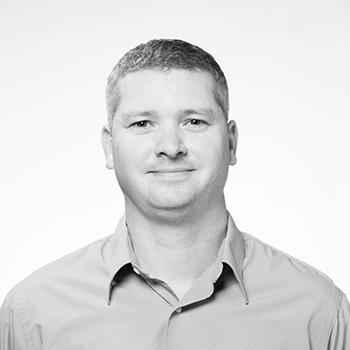 Andy Frey
Engineer Manager
Andy has a Master's of Science in Mechanical Engineering from Purdue University. With over 10 years of experience at UBP, his knowledge of design and manufacturing is evident in his management of the engineers as they provide detailed, concise, and approvable submittals to our clients. During his tenure he has led the development of the 3C-PAC product, EE-PAC, and our standard ATTENU-PAC designs. As a former quality engineer, he understands the importance of a quality product. He combines his experience and knowledge to help his team grow in new ways and achieve improved quality and innovation for our customers year after year.