Repair
WE DON'T JUST FIX YOUR BLOWER. WE PROVIDE A COMPLETE DIAGNOSIS TO HELP PREVENT FUTURE FAILURES.
UBP offers warranty repairs and inspections nationwide to keep your equipment running. Our technicians are factory trained, authorized and backed by in-house engineers, which means we are uniquely equipped to analyze not only the cause of failure for your blower but possibly the entire blower system. This full 360 analysis means we won't offer a repair unless your blower and system will meet factory standards again to ensure the longest lasting repair complete with a 1-year warranty. Get it done right the first time.
Performance Promise and Premium Service
The UBP Performance Promise carries a 1-year warranty on your repaired unit ensuring that our technicians don't take improper shortcuts.


Inspection
Finding and fixing the main issue is easy and may not always be the answer. Our technicians pull apart the entire unit to find any underlying weak points that could jeopardize the repair and ensure your blower is worth repairing so you get clear, honest answers.


Failure Analysis
This report outlines how your blower failed along with a 360 analysis of possible causes surrounding the unit that could exist within the entire blower system.  Through our Yearly Maintenance Parts Plan, we can compare the failure with your service history to precisely pinpoint preventative plans.


Warranty Evaluation
If your blower is within the warranty period, sending it to us versus a local shop will ensure a full warranty review by factory trained technicians in both the blower and system analysis.  Non-authorized techs may review the blower, but are more likely to miss all underlying issues or possible system failures.  Sending your blower back to us guarantees a full 360 warranty review.


Quotation
Our Repair Quote provides details to help you determine if your blower is worth repairing or if your investment is better suited for our remanufactured program.  If you determine it's not worth the repair, there is no inspection fee if you purchase the replacement from us. Fill out a Request for Repair and let's discuss options.


Repair
We only use genuine parts and repair your blower back to factory standards to ensure the longest life of your blower.  A bad, cheap repair may get you running short term, but will quickly ruin your blower, causing you more cost, time and loss in the end. You deserve a long term solution backed by our warranty.


Testing
From 4" to 22," we can test to ensure proper run time or acceptable slip of your blower. No one matches our range of repair, size and testing capabilities to ensure the right repair upfront. Want to witness? No problem. Call us for FLEXible options.


Repair Warranty
Yes. We provide repair warranties because we are confident we will get it done right. You won't get a warranty from most local shops because many are not authorized repair centers.  This means they won't always have the latest specs for repair, don't use genuine parts or may not properly fix the blowers to correct standards.  Don't waste your time and money.


Training
As an extension to our repair service, you can hire our field technicians for site visits. If improper maintenance is causing blower failures, contact us to discuss a site review and maintenance training on your entire system.


Start-Up
Sometimes the best overall fix is an entire system troubleshoot on site. UBP engineers and technicians can run an overall check on the blower systems, retrain your staff and suggest overall improvements to extend the life of your system.  Check out our Service and contact us for a quote.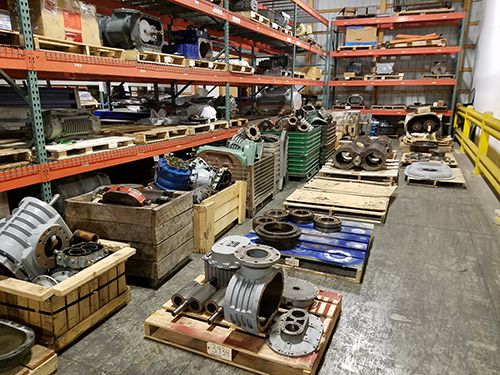 Why Choose Our Factory For Your Repairs?
UBP carries the largest stock of repair parts. Unlike a local shop, we are uniquely prepared to handle both large and small repairs at the lowest cost with fast turnaround. With our nationwide volume, we have a large remanufactured program to offer repairs at a discount for severely damaged blowers.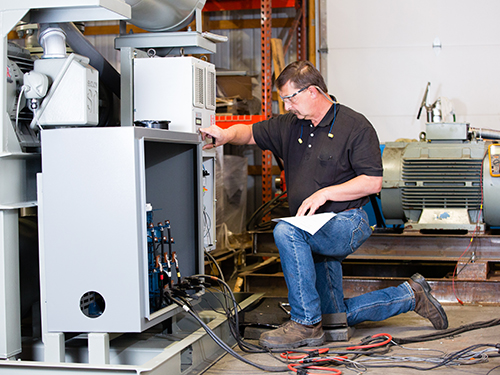 Premium Service and Performance Promise
Our technicians take time to thoroughly review and communicate your blower failure and possible system issues. The UBP Performance Promise carries a 1-year warranty on your repaired unit because our technicians won't take improper shortcuts.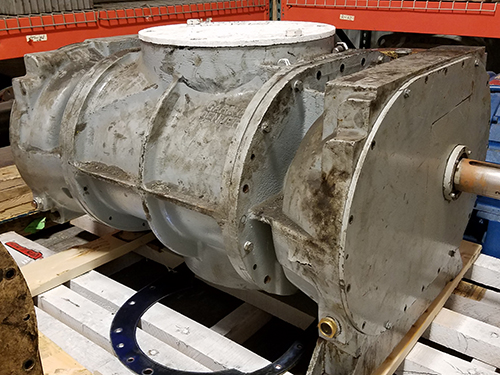 Not Sure Your Blower is Repairable?
Send it to us anyway. When you purchase a replacement blower from us, we will provide you a free inspection, failure analysis report and quote to see if your blower can be economically repaired for backup.
Fill out this form to begin the process.